Meet Dr. Richard Burns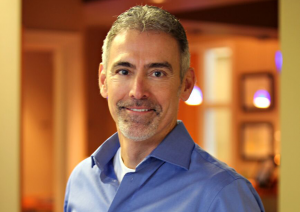 Dr. Burns has a deep passion for dentistry. He has trained extensively at the Kois Center, a world leader in advanced dental training. Dr. Burns believes the standard model of fixing problems after they develop causes unnecessary damage to the mouth and ultimately results in higher costs to the patient. Instead of this break-fix approach, Dr. Burns uses a personalized risk assessment protocol for each patient that summarizes their current condition and highlights potential problems. Based on that risk assessment, he recommends treatments that offer the best chance of keeping the teeth and mouth healthy, comfortable, and attractive for a lifetime.
Dr. Burns has practiced in the Victoria area since 1993. He participates in study clubs, regularly attends continuing education seminars and is a member of the International Team for Implantology, and the Canadian and British Columbia Dental Associations. Dr. Burns mentors dentists and specialists from all over the world, and lectures on a variety of topics to help raise the standard of care the profession delivers to the public.
His first degree in physiotherapy and training with the orthopaedics, rheumatology, and heart/lung transplant teams at the University of Alberta Hospital created a foundation of health upon which he bases his approach to dentistry: dental "happiness" will result when health, function, and aesthetics co-exist.
In his free time he enjoys riding his road bike on the Saanich Peninsula, learning new Mark Knopfler songs on his guitar, playing tennis, and family time.
Background:
U of A – Received his Doctorate of Dental Surgery, with Distinction
U of A – Received his Bachelor of Science in Rehabilitation Medicine, with Distinction
Graduate and Mentor – Kois Center, Advancing Dentistry through Science
Awards and Scholarships:
Arthur D. Cummings Gold Medal, Bursary and Scholarship
Dentistry Canada Fund – Dean's Award
Frank Ceran Memorial Bursary
Dental Alumni Association Prize
Louise McKinnney Post-Secondary Scholarship for 1st place academic standing
American Academy of Oral Medicine Certificate of Merit
Dr. James Zimmerman's Scholarship
Canadian Physiotherapy Association Prize