Dental Implants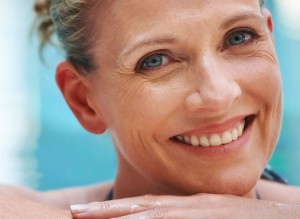 At Peninsula Dental our team is thrilled to be able to offer dental implants as one of our treatment options. Like never before, dental implants have reshaped how we think about tooth replacement and offers a truly unique solution to tooth loss – permanent tooth replacement.
A dental implant is a titanium or ceramic root replacement that is placed safely and securely into the jawbone. This post can then be used for a variety of applications, including:
Single tooth replacement | Using a single dental implant, we can replace individual missing teeth. After the tooth implant has been placed and has had time to heal, our team can attach a custom made porcelain crown to the implant, effectively creating a "new" tooth that looks, feels, and functions like a natural tooth.
Multiple tooth replacement | If you're missing more than one tooth, we can use dental implants to place an implant supported bridge. In the past dental bridges relied on the support of other teeth to work properly, however with dental implants it relies on the implant which acts as a natural tooth root. This provides satisfying and long lasting results.
Implant supported dentures | Implant supported dentures are a wonderful thing because they eliminate many of the problems associated with traditional dentures. With this fantastic treatment option you never have to worry about slipping, clicking, and your dentures coming out because implant supported dentures are anchored securely on implants that help them act like natural teeth.
Our team work hard to keep current on dental technology advancements and are fully trained in using this marvellous dental technology safely and effectively. Dental implants have changed the lives of patients across the globe because it has allowed them to get their smiles back, smiles they thought they'd never see again. We love helping our patients have the smiles of their dreams, and with dental implants we can help those who have suffered from tooth loss to restore their smiles permanently.
Have questions for us about dental implants, or about the procedures we can use this technology for? Give us a call today!