New Patients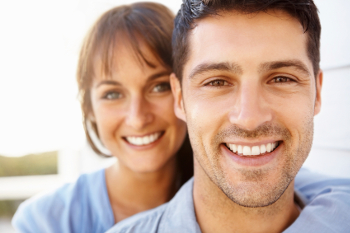 Start The Journey to Dental Health on Your Terms
Everyone has their own dental wishes: to get out of pain, to have healthy teeth, or to have a dazzling white smile. And everyone has a different dental reality, be it dental decay, gum disease, or medical complications. Dr. Sweet and Dr. Burns will bring those two worlds together, and shows you how to best fulfill your dental wishes with treatment options appropriate for you.
1. Call Us:
Our receptionist will coordinate a time with the Doctor for a 1-hour new patient appointment. We can also contact your existing dental office, if there is one, to request x-rays and your records.
2. Your New Patient Appointment:
We will spend an hour getting to know you and understanding your dental wishes. We will review your medical and dental health histories, and evaluate your teeth, gums, bone, TMJ, and bite, then show you what is happening in your mouth using easy to understand language, visual aids, and high-resolution digital images.
3. Your Choices:
Dr. Sweet and Dr. Burns will prioritize your dental issues and guide you through treatment options, helping you to develop a plan for your dental future. The decision of which treatment works best for your situation will be an informed choice made by you.
In some cases a follow up consultation appointment may be needed – this is offered at no additional charge.
Anxious?
Dr. Sweet and Dr. Burns help patients overcome their dental anxieties with a calming manner and gentle touch. We provide optional sedation dentistry as well. Our team have helped thousands of people reach their optimal dental health at a pace that was right for them.